She's growing up: "It's just Little Si"
posted by John : June 10, 2014
---
prev
zoom
next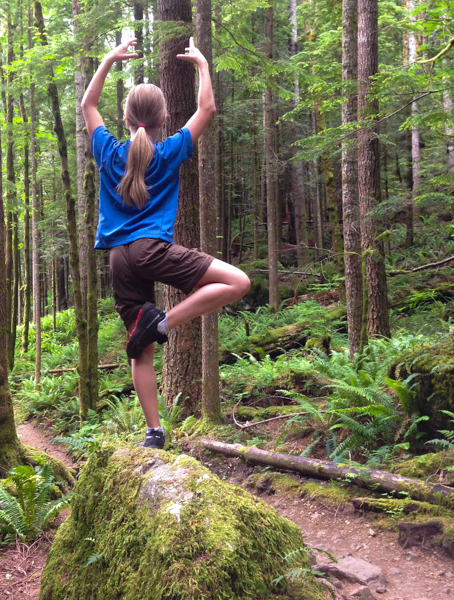 27th position
---
Next year she'll be in middle school. Next year she'll be en pointe. She's growing up. The last time we headed up Little Si we didn't summit, but that wasn't to be the case this time. In fact, it was just a relaxed walk in the woods for her.

She was so relaxed she did ballet on the rocks and chatted as we climbed. She still can't outpace me, but she's getting closer. At the summit she leaned way over the edge to look down the sheer cliffs and looked up at Mt. Si a couple thousand feet above us. It's clear that's where we need to head next.

On the one hand I'm thrilled she's still interested in hiking with me and wants to keep pushing herself to go higher and farther. I can see great adventures on the horizon and I can't wait. On the other hand, every step she takes leads her away from my side. She's held my hand on so many hikes that I can't imagine the day when she's no longer there.

So while I have a mild mid-life crisis we'll keep hiking and adventuring and I'll remember to make every day count.