first time at moosefish?
---
search moosefish
---
news

email

adventures

directory


map

galleries

john


amy


clara


lilly


henry


tokul


treen


movies


outside

specials

honeymoon


europe 2001


pacific 2002


pct 2002


kiwi 2002


pct 2003


pct 2005


3day 2006


Disney 2008


3day 2008


Disney 2011


volcanoes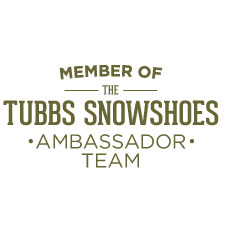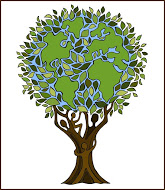 Support moosefish

A prehistoric mystery: What was the purpose of Casa Grande Ruins in Arizona?
February 22, 2017
And just why was this amazing, four story, great house abandoned after just 100 years?
full story and photos
Saguaro National Park is exactly why we need a strong National Park Service

February 22, 2017
I thought I was going for a simple early morning hike in a new park, but I was seeing a prime example of public land preservation.
full story and photos
Elephant Mountain: Where everything is sharp and pointy and trying to kill you

February 21, 2017
Follow along as this PNW native decides to tempt fate by going off-trail in Arizona where everything is pointy and painful.
full story and photos
Isn't it enough that I'm active in the outdoors and share photos? Do I have to be politically active, too? (The answer? Yes.)
February 19, 2017
It's no longer enough to be passive. It's incumbent on all of us to voice our opinions. It's time to hear and be heard.
full story
Too-zee-goot and June-yore Rain-jures: A tour through a 1,000 year old Pueblo

February 19, 2017
Tweens and history mix surprisingly well at Tuzigoot National Monument in Arizona thanks to the Junior Ranger program.
full story and photos
Taking your local wonders for granted? Guide some visitors and see it through their eyes

February 12, 2017
If you're not mouth agape alongside your out-of-town guests you're doing it wrong.
full story and photos
First time up Mt. Si: When climbing a little mountain is a big deal

February 9, 2017
Can you believe after all the adventures Clara's had she's never climbed little old Mt. Si?
full story and photos
Simple pleasures

January 29, 2017
Climbing Mailbox as a training exercise isn't usually much fun so you find the good where you can. Like Mount Rainier shining in the distance. It makes the otherwise painful experience bearable. Just hope it's not all clouded over.
full-size photo
Eight lessons I learned snow camping so you don't have to

January 21-22, 2017
It's another installment our recurring feature: Lessons I learned so you don't have to. This time: Snow camping.
full story and photos
The early bird gets the totally epic sunrise: Why I get up to hike before dawn

January 15, 2017
When it feels like I should just go back to bed I think of mornings like this and it gets easier.
full story and photos
Stay strong! Your kids will thank you for taking them adventuring... eventually

January 14, 2017
Another epic adventure, but this time the kids actually had fun and ADMITTED IT!
full story and photos
| | |
| --- | --- |
| Instagrams | |