first time at moosefish?
---
search moosefish
---
news

email

adventures

directory


map

galleries

john


amy


clara


lilly


henry


tokul


treen


movies


outside

specials

honeymoon


europe 2001


pacific 2002


pct 2002


kiwi 2002


pct 2003


pct 2005


3day 2006


Disney 2008


3day 2008


Disney 2011


volcanoes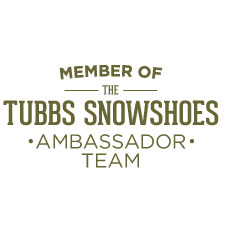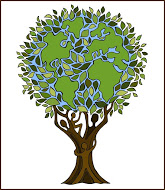 Support moosefish

Today's a new day - Yesterday's sufferfest won't keep us out of the mountains

February 19, 2018
Holy cow yesterday was terrible. So terrible. Thank goodness the mountains redeemed themselves today.
full story and photos
It doesn't matter how awesome Otter Falls is, in these conditions it's not worth it

February 17, 2018
Rain, wind, a long road walk, and new boots. Nothing good could come of this.
full story and photos
Epic winter camping with kids at Paradise in Mount Rainier National Park (It's not as crazy as it sounds)
February 10-11, 2018
Don't be scared off by the rigors of snow camping on the Mountain. It's easier than you think.
full story and photos
Winter is a time for sleeping in (And yet... Mailbox Peak again)

February 4, 2018
Grumble grumble grumble. It's another tale of misery on Mailbox. Big surprise.
full story and photos
Once again... Am I smarter than my dog? (Spoiler: Still no.)

January 28, 2018
Seriously? The same bad decisions on the same mountain? Oh, but it was worse this time? AWESOME!
full story and photos
Going uphill when everyone else is coming down: Nighttime snowshoeing at ski resorts

January 25, 2018
Did you know you can nightshoe at many ski resorts?
full story and photos
Finally! I'm back in the snow! (Too bad it's Mailbox Peak.)
January 21, 2018
20 days since my last snowy adventure. Not cool. (Got it? Not *cool*. Lol.)
full story and photos
Daddy, can we go camping? (What do you do when you've raised your little adventurers too well?)

January 20, 2018
In January? In the rain? Really? (But who am I to say no?)
full story and photos
Home again, home again, I'm glad to be on my home trail again
January 15, 2018
Sure, fishing on the equator and hiking in Hawaii is nice, but there's nothing like home sweet home.
full story and photos
It's not 38F and raining on Kuli'ou'ou Ridge on O'ahu (In case you were wondering)

January 9, 2018
I'm starting to understand why people take a warm weather vacation in the middle of winter. A place like this changes the calculus of hiking in winter.
full story and photos
Gear to survive a week in the sun (A guide for moss-growing Northwesterners that want to catch bonefish)

January 10, 2018
When you live in the Northwest where the sun doesn't shine you need to be really careful to survive a fishing trip in the tropics. The right gear is critical.
full story and photos
| | |
| --- | --- |
| Instagrams | |