first time at moosefish?
---
search moosefish
---
news

email

adventures

directory


map

galleries

john


amy


clara


lilly


henry


tokul


treen


movies


outside

specials

honeymoon


europe 2001


pacific 2002


pct 2002


kiwi 2002


pct 2003


pct 2005


3day 2006


Disney 2008


3day 2008


Disney 2011


volcanoes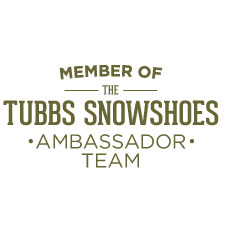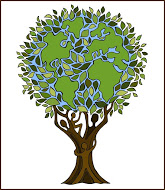 Support moosefish

The Official Moosefish Backpacking Gear List
2017
What do you need to go backpacking with kids? What would be great to have? Where can you buy it? After more than a decade of backpacking with my littles I've got a decent list ready to share with you.
full story
One last trip up Granite before the snows come

November 12, 2017
It became my go-to for quick summer hikes, but that time has come to an end.
full story and photos
What happened to the snow?

November 10, 2017
Just five days after our last hike up the home trail and the snow's gone replaced with a bunch of big mud holes. (Truth be told, Treen kind of enjoyed the mud.)
full-size photo
Back to the home trail

November 5, 2017
Things are a lot different (i.e., colder) since the last time we were here.
full story and photos
No. 1: The Larch (Or why we drove for three hours to see a bunch of trees)

October 29, 2017
How to recognize different types of trees from quite a long way away. (It had to be said.)
full story and photos
When life blocks your trail with waterfalls go find a lake

October 22, 2017
With so much rain it's not a surprise that sometimes we have to change plans. Good thing there are plenty of plans available.
full story and photos
I didn't bring snowshoes and all the other reasons we didn't get where we wanted to go

October 15, 2017
Sigh. Just... sigh.
full story and photos
Welcome to winter! What a difference 30 days makes in the mountains

October 8, 2017
Conditions change fast in the mountains, especially in the autumn. (This is mostly pictures. What more do you need to know about Granite Mountain anyway?)
full story and photos
Off the beaten path: Why going where nobody else goes is good for everyone

October 1, 2017
Should I take that epic photo and post it for the world to see? Should I tell people where it is and how to get there? Or should I keep it secret?
full story and photos
Next time I suggest the Rattlesnake Traverse please remind me not to be so foolish

September 28, 2017
No. Seriously. There is so little to recommend this route we should have known better.
full story and photos
Defying the smoke of wildfires on Mt. Defiance

September 17, 2017
Heavy smoke won't keep us inside, but the way we coughing afterward maybe it should have.
full story and photos
| | |
| --- | --- |
| Instagrams | |