Tubbs Snowshoes: Don't leave home without them
posted by John : April 11, 2014
---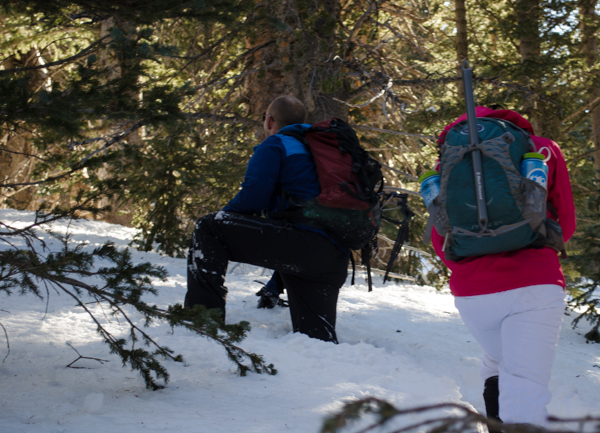 And... rest
---
This post was written for Tubbs Snowshoes. Read the complete post here.
The plan was to snowshoe/climb Humphrey's Peak, the highest point in Arizona. It's over 12,000 feet tall and is snow covered into April at least. After a few days doing warm-weather activities in the desert I was ready to get back into the snow.
Unfortunately, I didn't trust my gut. My gut said, "Take the snowshoes at least as far as the trailhead (just north of Flagstaff)." Instead, I believed the rumors that the snow was thin and well consolidated. That was true for the first mile of the trail, but as soon as we deviated from the established route I was wishing for my snowshoes.
...