Denny Mountain (well, almost)
posted by John : May 15, 2012
---
prev
zoom
next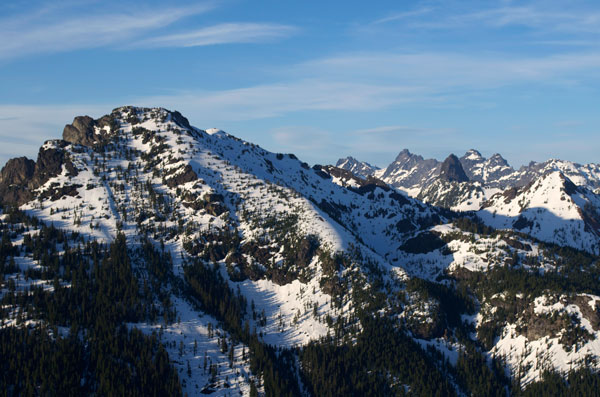 Ooh... Snoqualmie
---
Years ago we made the mistake of heading up Denny Mountain without snow. Beautiful up high. Lousy down low.

So this year it seemed like a better plan to go up when the entire mountain was still covered in snow. Much more fun, but not as nice. The moat around the summit was nasty enough that we opted to skip the tippy top, as they say in mountaineering circles.

Better glissades on the way down, though.