Winter is a time for sleeping in (And yet... Mailbox Peak again)
posted by John : February 4, 2018
---
prev
zoom
next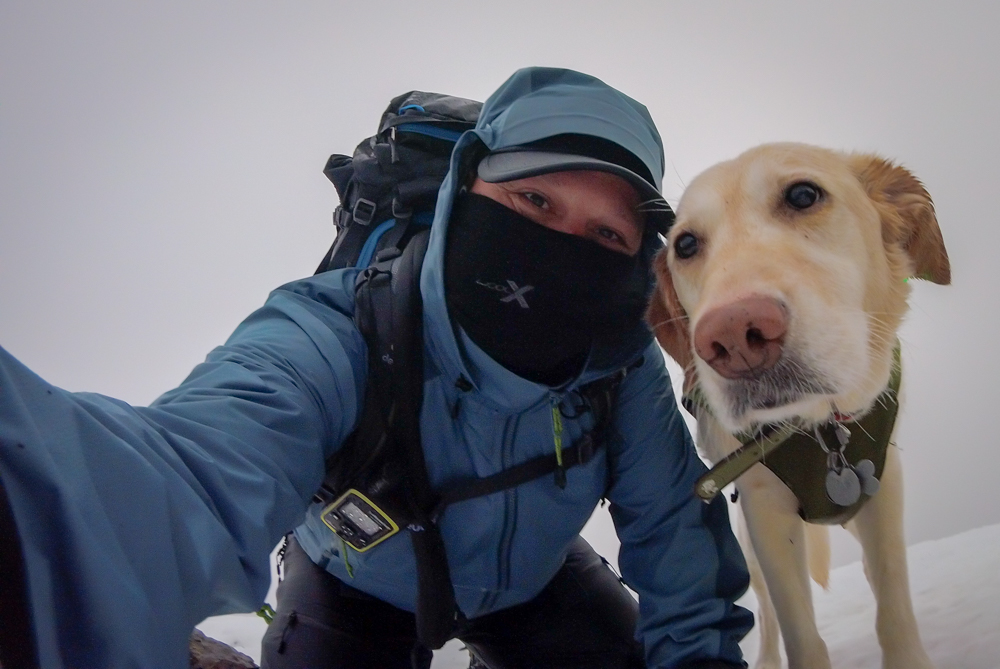 That look says it all
---
Given my proclivity for making terrible choices about hiking it shouldn't be any surprise we found ourselves on Mailbox Peak in the pouring rain. This time of year is lousy with opportunities for bad choices. It seems every weekend is a toss up between rain, wind, and snow. Sometimes all three. On this trip the only snow was on the ground near the summit. Everything else was just wet and cold.

Virtually none of my gear kept me dry, but with a dry shirt just before exiting the trees I was at least warm for the final push to the summit. Treen had fun in spite of the look on her face. I think her biggest complaint remains that I'm not fast enough so she does a lot of waiting for me. But she got to roll in the snow on the summit so I think that made up for it.

And next weekend? Yeah. Regardless of the weather we'll be somewhere. So much for sleeping in.