Burning the candle on both ends of New Year's Eve
posted by John : December 31, 2017
---
prev
zoom
next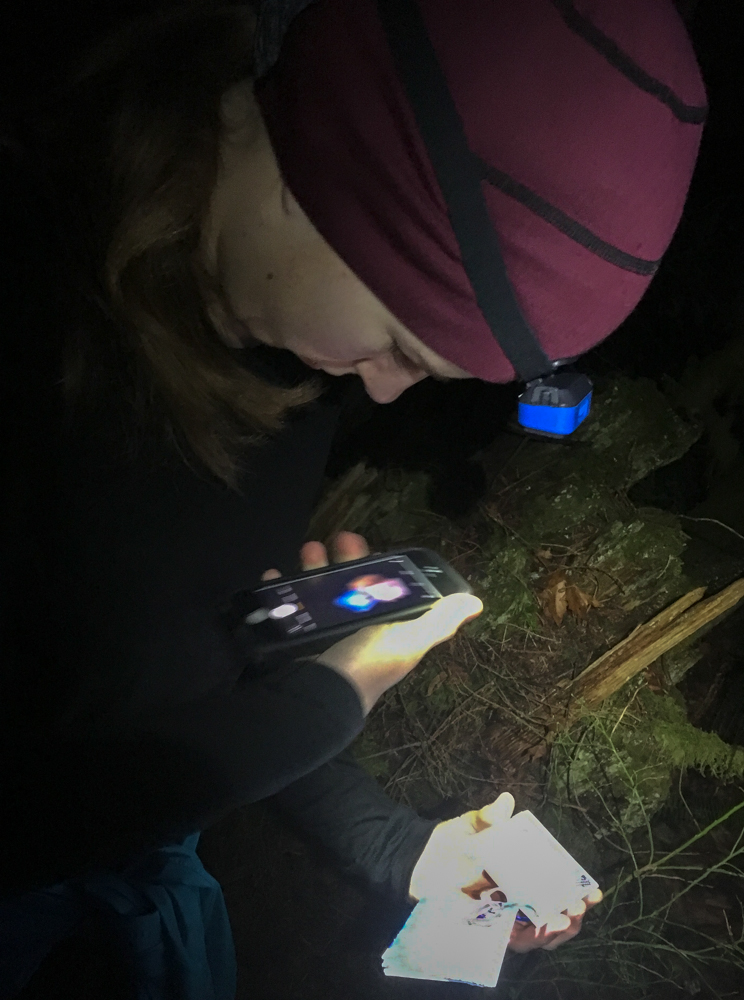 Following clues
---
I've often been accused of getting up too early and staying up too late. Sometimes that happens on the same day. It's not a good plan, but it's sometimes unavoidable. As I've passed on my love of adventure to the kids I have apparently also passed on a tendency to push it a little too hard.

On New Year's Eve, Clara and I got up before dawn and hiked up our home trail. She took her very first headlamp selfie, found a letterbox hitchhiker, and saw the light defeat the darkness yet again. We were back before breakfast and showered in time for the day's festivities that started a lot earlier than midnight.

And while we were up pretty late, we celebrated the New Year early enough that we could get up and go on another adventure in the morning.