How soon we forget: Remembering summer at the beginning of autumn
posted by John : August 3, 2017
---
prev
zoom
next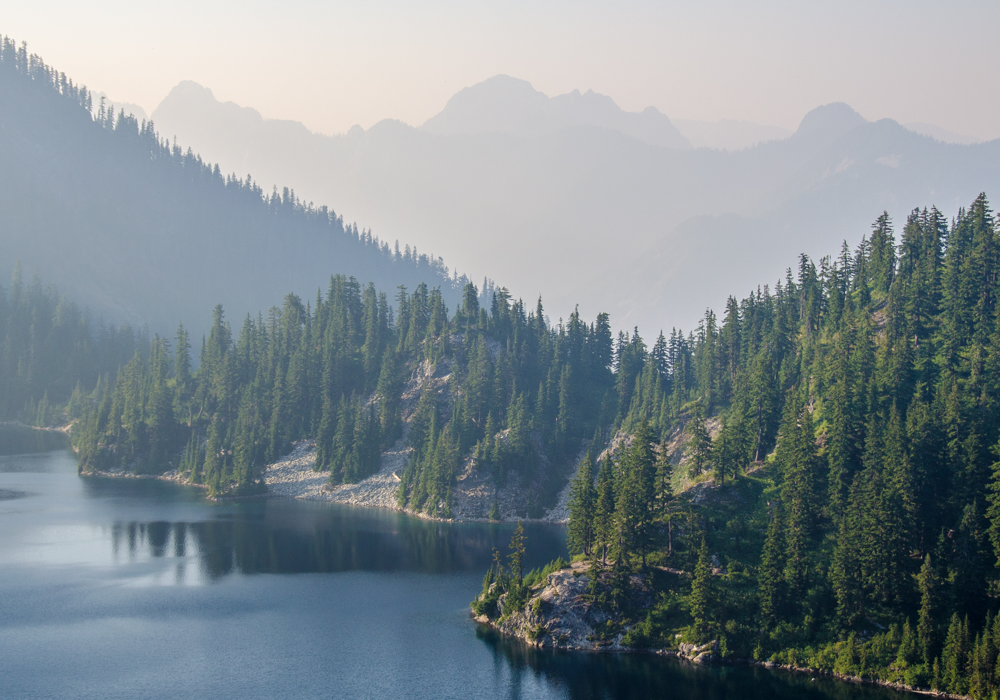 Smokey
---
If you're following along in real-time you know that I'm writing this post in late October about a trip in early August. One of the perils of having so much adventure is that I fall behind capturing it all. I know. Woe is me. One of the accidental benefits is I can distance myself from the pain and suffering so I remember only the good things.

In that vein, let's forget about the smoke that filled my favorite places from forest fires burning out of control. Forget about the 90F days that left me dripping sweat and feeling nauseous. Forget the sunburn and that special smell after being outside all day.

Instead, remember the long days of sunlight and late nights when you can return to the trailhead at 10pm without a headlamp. Remember light backpacks carrying only the essentials instead of a full winter survival kit. Remember the joy of swimming in an alpine lake and the magic of sharing frozen treats in the backcountry.

At the time, a trip to one of the most popular destinations in the area wasn't epic. Two months removed I remember it fondly. It probably doesn't hurt that it's been raining for the last week and I'm sitting inside in a puffy. But this is fall and this is what it's meant to be. It gets us ready for winter and lets us celebrate summer. Or at least what we choose to remember about it.