Oh, yeah. I remember this. (Mailbox #2)
For those of you that remember the year I went postal and climbed Mailbox 28 times this might start sounding familiar. Don't worry, I don't think I'll be that crazy again, but I'm sure for some twice is twice too many.

This trip wasn't notable for crazy weather, awesome views, or anything really. I was 30 minutes faster than just two weeks ago. I didn't suddenly get in shape. The conditions were better and there were fewer awesome pictures to be taken so that likely accounts for much of the decrease. I felt a lot better, though, and I take that to be a great sign.

Strange as it sounds, I'm hoping to set a new all-time record for longest climb on Mailbox in the coming weeks. Had it not been for homework, Clara really wanted to come. If there's just one thing I've learned from hiking with the kids it's to let them set the pace and something tells me Mailbox will not treat her nicely.

As a bonus: I'll have a better excuse than being out of shape to slow down.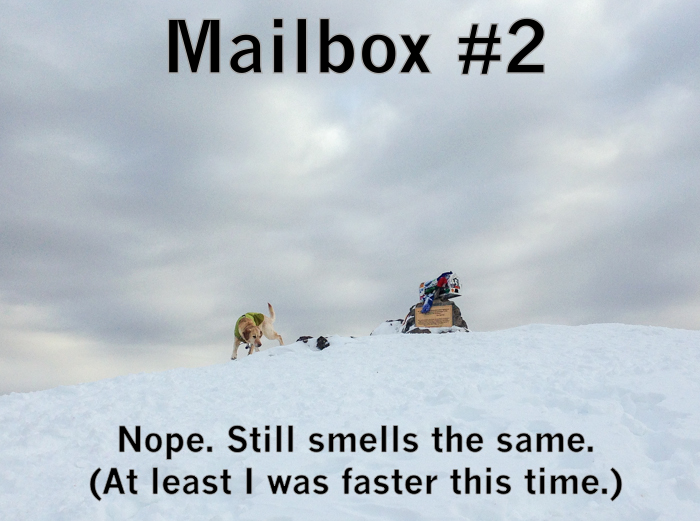 Pin it: https://www.pinterest.com/pin/240309330094803850/