Letterboxing on a crowded trail (is really hard)
posted by John : June 21, 2015
---
prev
zoom
next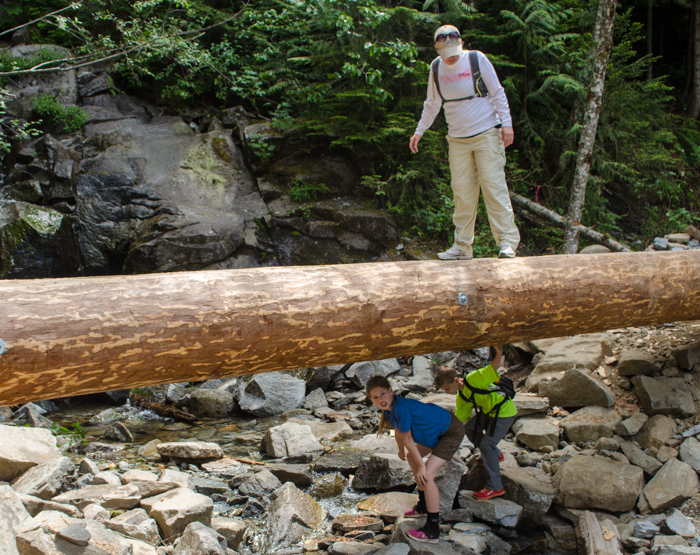 Bridges
---
Letterboxing is our number one favorite outdoor family activity. It combines puzzle solving with hiking and it's usually a guaranteed winner. As a bonus, we get the feeling that we know something no one else knows because you're supposed to be stealthy when letterboxing.

The problem with something that's supposed to be done in secret is it's very hard to do when there are hundreds of others on the trail with you. Perhaps it wasn't the best of ideas going letterboxing on an insanely popular trail on a good-weather Father's Day.

We found several of the letterboxes and came up empty on a few others. There have been many improvements to the trail since the boxes we were placed. In some cases the landmarks that are needed to find the letterboxes are gone and where we could find what must have been the hiding place a new bridge spanned the creek instead of a pile of logs.

There was no summit, no stunning views, and no sense that we'd closed the book on this letterboxing series. However, there was time spent as a family in the outdoors and that's what I really wanted for Father's Day.