If you're lucky enough to live on the river you're lucky enough
posted by John : July 9, 2014
---
prev
zoom
next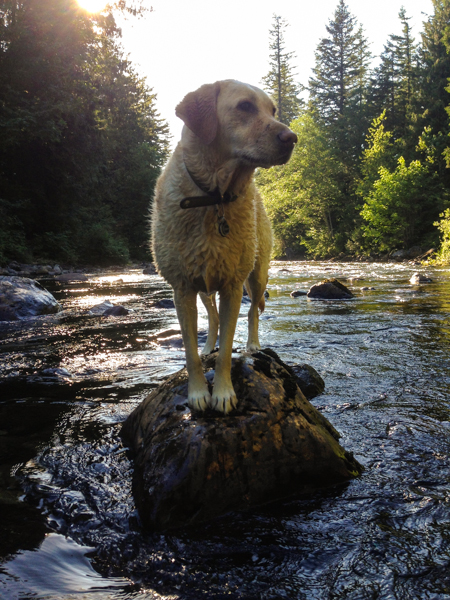 Why so serious?
---
This summer it's all coming together. The weather has been amazing, though a little hot in the city. The kids are old enough that they can entertain themselves. And the dog doesn't bolt for parts unknown as soon as we open the gate.

Add in the river in the backyard and I'm feeling pretty darn lucky.

In fact, the only thing that didn't work out on this day was a picture of Clara. Mr. iPhone decided to blur all the shots of her. Well, it's not like I don't have any other pictures of her so I'm sure we'll make up for it next time.

As the saying goes, "If you're lucky enough to live on the river you're lucky enough."