TNAB doesn't care
posted by John : December 17, 2013
---
prev
zoom
next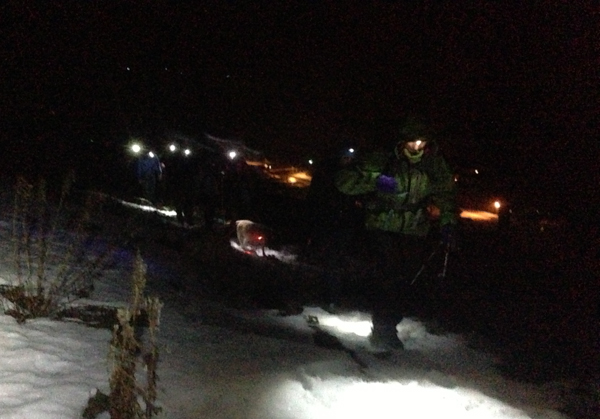 Hiking in the dark?
---
This is TNAB. See how other hikers avoid them? They go wherever they want. There's no snow for a snowshoe trip? TNAB doesn't care. They'll go anyway.

Watch as TNAB tries to hike down the trail covered in ice. They don't all have traction so they fall down and slide off the trail, but they get up and keep going. Even when it rains on the party, they just build a fire and ignore the rain.

Nobody wants to mess with TNAB.