first time at moosefish?
---
search moosefish
---
news

email

adventures

directory


map

galleries

john


amy


clara


lilly


henry


tokul


treen


movies


outside

specials

honeymoon


europe 2001


pacific 2002


pct 2002


kiwi 2002


pct 2003


pct 2005


3day 2006


Disney 2008


3day 2008


Disney 2011


volcanoes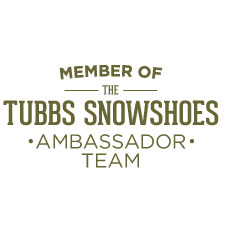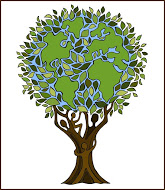 Support moosefish

Treen's weekend adventure
August 18, 2012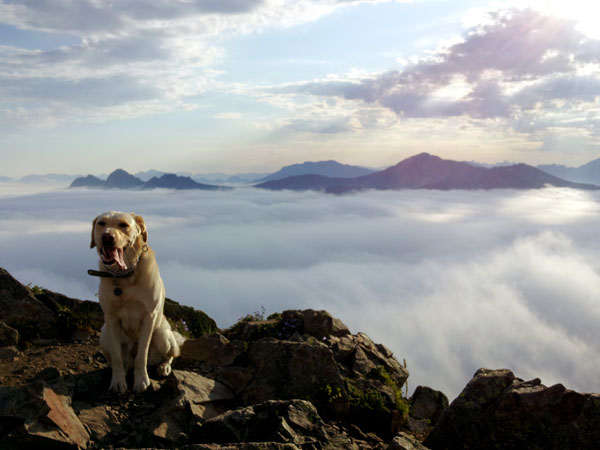 Met the sleepy Rent-a-Dog agent at the door. Signed all the papers on the sporty Treen model. Turned down the LDW (limited dog wash) insurance, because I've heard it's a rip-off. Then we hightailed it to the trailhead and on up to the box. Hot and muggy to the meadow, but we eventually cleared the clouds and enjoyed some great views with our GCs. Cooler coming down, with lots of breaks for the panting pooch. Had one nasty on-leash spill below the junction, but managed to spare the rental, denting only myself. Lots of splashing in the creek at the bottom. That made Treen want to get in, too. I tried to scrub the grime off her in order to get my deposit back, but it didn't work. Should have taken that LDW. Finally I took her back to the agency and tried to sneak her into the back lot, but got caught by a bevy of alert watch kids. Luckily, instead of turning me in, they took sympathy on me and helped me get Treen some water. One last head scratch and a quick goodbye to the pup and I made my getaway clean as a whistle. Well, except for the dirt pants and blood stains, but that's normal.
| | |
| --- | --- |
| Instagrams | |