This trail glows
posted by John : January 17, 2012
---
prev
zoom
next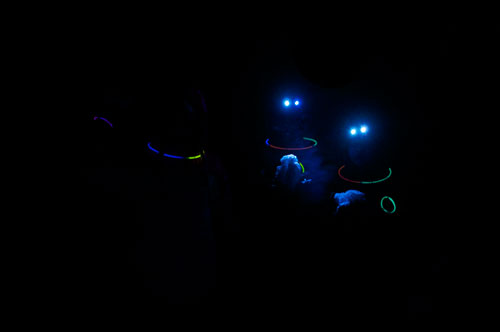 Unknown lights
---
It's kind of become a tradition to take the kids on a night hike in the snow when school's closed. It's not that new for me since I'm not smart enough to hike during the day, but for them it's a novelty.

We didn't go that far, but we burned through a whole package of glow sticks and wore the batteries in our headlamps down to just the faintest of lights.

I figure maybe next year they'll be ready for Mailbox at night.

Or maybe they'll have Amy's brains and just say, "No."