first time at moosefish?
---
search moosefish
---
news

email

adventures

directory


map

galleries

john


amy


clara


lilly


henry


tokul


treen


movies


outside

specials

honeymoon


europe 2001


pacific 2002


pct 2002


kiwi 2002


pct 2003


pct 2005


3day 2006


Disney 2008


3day 2008


Disney 2011


volcanoes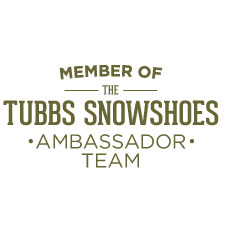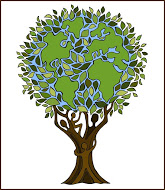 Support moosefish

Five years and Tulips
posted by John : April 10, 2010
---
prev
zoom
next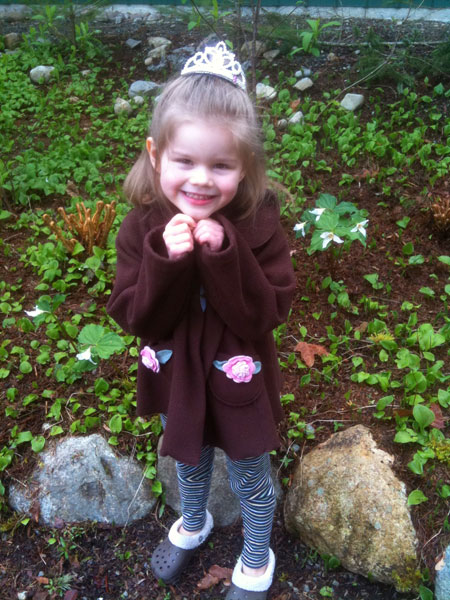 Making the trillium look dull
---
For those of you who thought we completely directed our poor children's lives, nope. Only most of their lives. Lilly declared she wanted to go to get coffee and donuts, then go see flowers. Well, ok, I guess.

After the required trip to Starbucks and Safeway for caffeine and sugar (no, none for her) we packed up and headed north. It'll only take an hour to get there, right? Oh, yeah, right... first decent weekend day during the Tulip Festival. Sux to be us. Thank goodness for the DVD player in the truck.

When we finally got there (about five hours later (or so it felt)) we drove past the gardens. Admission fees? Ha! Not on your life! (Oh, wait, every place has a fee? )

So we went in and saw tulips and daffodils, but mostly tulips and people, and lots of people and lots of tulips. Can you imagine a place with more tulips? Really? Outside the garden? Ooh... sounds like fun.

So out we went. And yeah, there were perhaps a billion, billion tulips. All nicely arranged in neat rows surrounded by knee-deep mud puddles. Clara was wise and opted to stay out of the puddles. Henry and Lilly... not so much. It was going pretty well until the first time the water flowed over the tops of their boots. Once that had happened they had no reason to even pretend staying dry. Big splashes, running, falling, you name it, they did it.

We're no novices, though. We had complete changes of clothes in the car. I took Lilly and Henry back to the truck while Amy made a last visit to the shop.

The ride home was no quicker, but ice cream and food and movies made it fly by. Lilly was thrilled to have spent her day with us and the flowers. And the frappacino and the donuts.
| | |
| --- | --- |
| Instagrams | |