first time at moosefish?
---
search moosefish
---
news

email

adventures

directory


map

galleries

john


amy


clara


lilly


henry


tokul


treen


movies


outside

specials

honeymoon


europe 2001


pacific 2002


pct 2002


kiwi 2002


pct 2003


pct 2005


3day 2006


Disney 2008


3day 2008


Disney 2011


volcanoes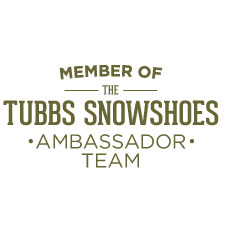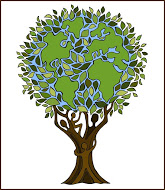 Support moosefish

Meeting their teachers Day
posted by John : September 4, 2008
---
prev
zoom
next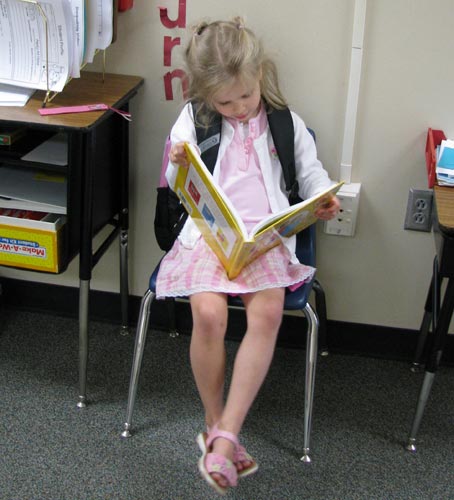 Our little kinder
---
Clara got to go first. After a lazy morning she and I trucked over to the big bad elementary school and met her teacher, Mrs. Coburn. Clara went into the room to be "assessed," but I was also being tested. My test was along the lines of "How many forms can you fill out in a 10 minute period." I think I failed. I had to bring some of them home for more work. Clara had a good time, though, and I think we're all set for her first day next Monday.

Lilly's new preschool (that'd be Clara's old preschool) had its open house in the evening. We took the whole family and I was struck by the difference between the business-like atmosphere at the elementary school and the circus that was preschool. Kids ran around the playground and the slide had more pebbles descending than kids. Lilly met her teacher, Miss Leslie, and even smiled for a picture. Her first day is next Tuesday.

Henry has no new teacher, but with Clara gone every morning and both girls absent twice a week he's likely to get all the attention he can handle. When he does go to school that's when I'll know I really am old.
| | |
| --- | --- |
| Instagrams | |