first time at moosefish?
---
search moosefish
---
news

email

adventures

directory


map

galleries

john


amy


clara


lilly


henry


tokul


treen


movies


outside

specials

honeymoon


europe 2001


pacific 2002


pct 2002


kiwi 2002


pct 2003


pct 2005


3day 2006


Disney 2008


3day 2008


Disney 2011


volcanoes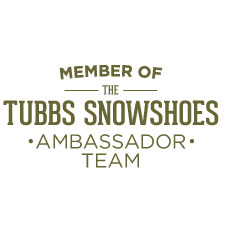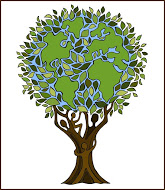 Support moosefish

We climb for the views!

April 20, 2017
You can never see the inside of a rain cloud too many times. Where? I hesitate to tell you lest the wilderness experience of this magical place be ruined... Ah heck. It's Mt. Si. It's not super well known so if you go keep it quiet, ok? Enjoy!
full-size photo
Why did it snow on Cable Line in April?
April 13, 2017
Because it's the Cable Line.
full story
Why live in the boonies?

April 9, 2017
I'm often asked why I live way out in the mountains instead of closer to the city where I'm likely to work my entire life. Why spend 10 hours a week commuting? Because by living here my daughter can decide she wants to go for a walk and we can be on the trail 10 minutes later. That's why.
full-size photo
How can I hate Mailbox with views like these?

April 9, 2017
It's a lot easier to hate a hike when there's no reward. Why can't Mailbox just be 100% crappy?
full story and photos
Finding Spring on the Yakima Skyline Trail

April 1, 2017
Let's be honest. This was a brutal winter. As much as I love the cold, thank goodness for Spring.
full story and photos
We all need a little Type II fun to remind us what adventure is all about
March 26, 2017
Oh, sure. No problem. We'll just wander up to the lakes. It'll be fun. Type II fun.
full story and photos
You know, for an easy, beginner hike Heather Lake is pretty unbelievable

March 19, 2017
Other than being on the Mountain Loop Highway there's nothing hard about this hike, but the reward is incredible.
full story and photos
Nothing today is so epic it's worth all your epic tomorrows

March 12, 2017
There are days when you can push to the destination and days when you should head home early.
full story and photos
Savor winter conditions when you can, it'll be gone before you know it

March 5, 2017
But actually, this was back in March so these conditions are probably gone, but let this be a lesson for the future.
full story and photos
Adventure dogs aren't born, they're made

March 4, 2017
Awesome adventure dogs don't happen by accident. The secret is getting the right teacher.
full story and photos
Oh. Right. Winter. Washington's a lot colder than Arizona.

February 26, 2017
It was a bit of a rude awakening to come back from the southwest to find snow still blanketing the hills.
full story and photos
| | |
| --- | --- |
| Instagrams | |