first time at moosefish?
---
search moosefish
---
news

email

adventures

directory


map

galleries

john


amy


clara


lilly


henry


tokul


treen


movies


outside

specials

honeymoon


europe 2001


pacific 2002


pct 2002


kiwi 2002


pct 2003


pct 2005


3day 2006


Disney 2008


3day 2008


Disney 2011


volcanoes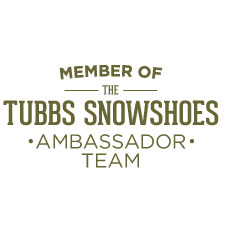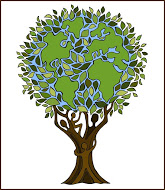 Support moosefish

Checks and balances: Touring the seats of power

July 11-20, 2017
If you go to Washington, D.C., of course you must visit the place of government.
full story and photos
Washington, D.C.: City of Monuments

July 11-20, 2017
The nation's capital is so jam-packed full of monuments it's hard to see them all... but we tried.
full story and photos
Better get the Diamox: High pointing Point Reno in Washington, D.C.

July 17, 2017
And you thought you could only chase high points where there are mountains.
full story and photos
Museums of Washington, D.C.: Which ones to visit and which ones to skip

July 11 - 20, 2017
So many museums in DC... which should you go to and which don't you need to?
full story and photos
The most important place in Washington, DC: United States Holocaust Memorial Museum
July 18, 2017
When we visited Washington, D.C., racial tensions were simmering under the surface. A month later they're erupting.
full story
Sunday Services at the TNAB Tarns with... Clara?

July 9, 2017
Wait a minute. I thought Sunday morning trips were for adults!
full story and photos
Knowing when to know when it's too hot and there are too many bugs

July 6, 2017
Mt. Defiance was more than we were interested on this night. Plus, the sunset was fine from down low.
full story and photos
Beating the heat

July 4, 2017
It was a hot Independence Day so we had to find a way to cool off before the fireworks started. Luckily we've got a wee little river in the backyard.
full-size photo
Summer Ramparts Tour (now with 100% less getting lost)

July 2, 2017
Turns out when you can see where you are going you're a lot less likely to get lost. Who knew?
full story and photos
Gear, gear, and more gear! (July edition)
July 2017
Inline water filters, waterproof socks, a magnetic leash, silicone rings, a fanny pack that's not a fanny pack, and the craziest eyebrows ever!
full story
Nothing to see here: Just a flower-filled, blue skied, snowy Granite Mountain with an angry marmot

June 29, 2017
You know. Nothing special. About normal for this time of year, actually.
full story and photos
| | |
| --- | --- |
| Instagrams | |