first time at moosefish?
---
search moosefish
---
news

email

adventures

directory


map

galleries

john


amy


clara


lilly


henry


tokul


treen


movies


outside

specials

honeymoon


europe 2001


pacific 2002


pct 2002


kiwi 2002


pct 2003


pct 2005


3day 2006


Disney 2008


3day 2008


Disney 2011


volcanoes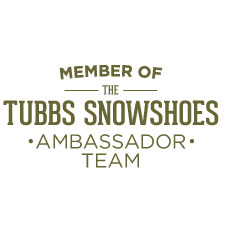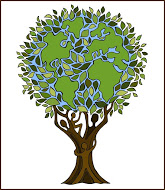 Support moosefish

Weather changes everything - How we got lost at our favorite lake

June 4, 2017
We've been to this lake at least two dozen times, but with fog and snow we might as well have been there for the first time.
full story and photos
Why hike when you can fly?

June 2, 2017
How many times have I come down this section of trail relying on my feet alone? Why have I never stretched my wings like the boy? Maybe we should embrace the way our kids approach life. Maybe it would be more fun.
full-size photo
Is Munra Point the Columbia Gorge's Mailbox Peak?

May 28, 2017
Sure, it's shorter, but the steeps and the roots and the rocks...
full story and photos
Evening walks with the littles
May 24, 2017
Long days and school is winding down. Lots of time to walk in the woods and talk about what really matters. As she grows up this time is more important than ever. I'm glad we can spend it here.
full-size photo
Pratt Mountain's Goldilocks season
May 21, 2017
Two months ago there was too much snow. In another month there will be too little. The time to go is right now.
full story and photos
Henry's Idaho Adventure (And why public lands like Mineral Ridge are important)

May 19, 2017
It's Henry's first time in Idaho and we need a trail... Where should we go? Let's start with our public lands!
full story and photos
Continuing the family tradition at The Saltese Uplands

May 19, 2017
Actually, it's more about playing hooky than it is about our namesake preserve, but either will work.
full story and photos
Spring in the lowlands

May 17, 2017
Remember how I just spilled the beans about Spring hiking in the mountains? Down in the lowlands it's still wet and chilly, but it's green like you wouldn't believe. Plus it's light late enough for after-kids'-bedtimes hikes.
full-size photo
The untold truth about Spring hiking the PNW

May 11, 2017
Spoiler: It's not all blue skies and fields of flowers.
full story and photos
We have got to stop doing this: Another ill-advised, off-trail adventure

May 7, 2017
In this installment of terrible ideas in the mountains with John and Eric: Quartz Mountain
full story and photos
The Dark Side of the Force was strong on this night

May the 4th, 2017
A long time ago on a trail pretty close to home...
full story and photos
| | |
| --- | --- |
| Instagrams | |