first time at moosefish?
---
search moosefish
---
news

email

adventures

directory


map

galleries

john


amy


clara


lilly


henry


tokul


treen


movies


outside

specials

honeymoon


europe 2001


pacific 2002


pct 2002


kiwi 2002


pct 2003


pct 2005


3day 2006


Disney 2008


3day 2008


Disney 2011


volcanoes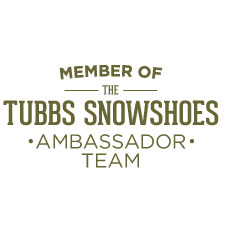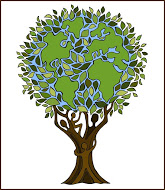 Support moosefish

Five truths about shoulder season hiking in the Pacific Northwest

September 10, 2017
Spoiler: It can be terrible and awesome in the same trip.
full story and photos
Raising Backpackers

UPDATED: November 23, 2017
Since my kids have been four years old they've been going backpacking with me. Each year they get stronger and more confident in the backcountry. I've learned a lot of lessons in the last 10 years and made a lot of mistakes. It doesn't seem fair to keep them all to myself.
full story and photos
Backpacking like royalty in Olympic National Park's Royal Basin

September 2-4, 2017
Royal Basin is fit for kings and queens. What are we doing going there?
full story and photos
Gear, gear, and more gear! (November edition)
November 2, 2017
This month's gear round up includes an innovative weather app, caffeinated soaps, a featherweight dog bowl, casual hydration, and a guide to the best adventure spots on the Las Vegas Strip that aren't actually on the Strip. And of course, the latest edition of THE mountaineer's bible.
full story
Thru-hiking 101: The Loowit Trail around Mount Saint Helens

August 26-28, 2017
30 miles around an active volcano sounds exactly like my idea of a good time.
full story and photos
Melting down (and recovering) in the Buckhorn Wilderness

August 18-20, 2017
Everybody responds to stress on the trail differently. Be prepared to handle your little's meltdown and everybody will be happier.
full story and photos
Volcano Mountaineering 101: Mt. Bachelor, glissades, and BUTTERFLIES!

August 8, 2017
Clara's first volcano climb was an easy, non-technical peak, but there was still plenty to learn.
full story and photos
OMG! It's a butterfly STORM! We're all DOOMED! (Mount McLoughlin was AMAZING!)

August 6, 2017
If only I could have put little harnesses on them I could have flown all the way back to the trailhead.
full story and photos
Exploring new sports: Kayaking on the Deschutes

August 5, 2017
Whoa whoa whoa! There seems to be very little hiking in a kayaking adventure. What is going on?
full story and photos
How soon we forget: Remembering summer at the beginning of autumn

August 3, 2017
Can you believe I'm fondly looking back on the 90F weather of summer?
full story and photos
Not a fan of forest fires

August 2, 2017
This year has sucked for fires. They started early and just won't quit. This is an evening back in August when the valley was full of smoke. Still, we had it easy. There was only one small fire even remotely close to us. It made for pretty sunsets, but I think maybe we'll pass next year.
full-size photo
| | |
| --- | --- |
| Instagrams | |