Worst Labor Day weekend EVER!
August 31 - September 3, 2007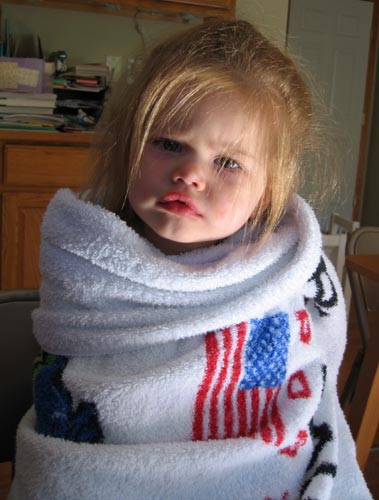 Sure, this photo is of Lilly on day two of her flu experience, but she didn't have an exclusive license on suffering. Friday and Saturday were Lilly. Sunday and Monday were Amy and Clara. Henry and I were mostly unaffected, but Nana, who hosted the "unsick" on Saturday, fell ill on Monday. Who said little kids can't share?