Welcome to winter! What a difference 30 days makes in the mountains
posted by John : October 8, 2017
---
prev
zoom
next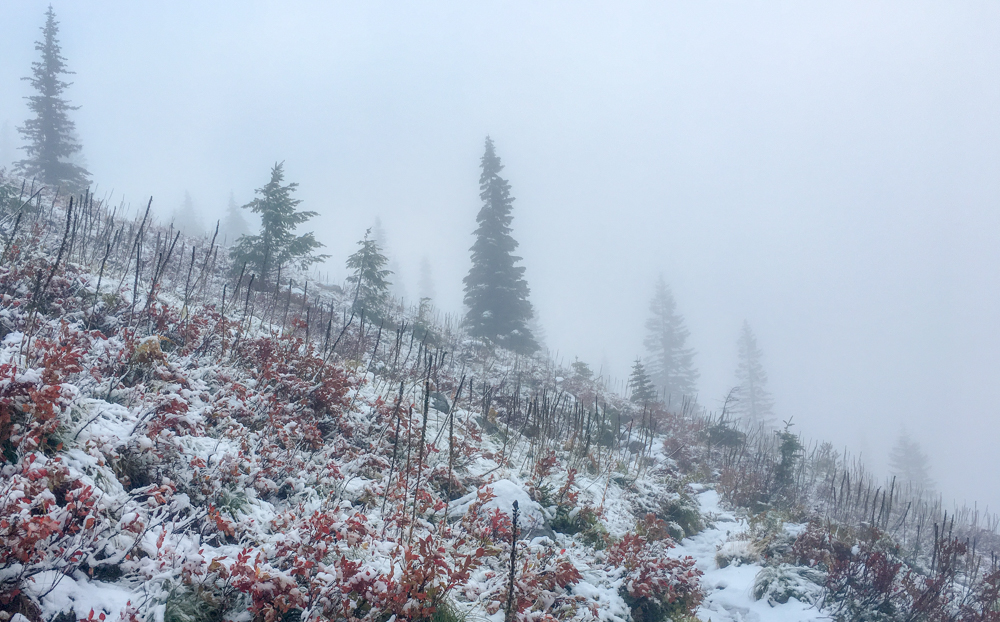 Early snow in the meadows
---
Big special warning note: This report, published in early December, is about a trip that took place in early October. Remember that Granite Mountain is NOT SAFE in questionable avalanche conditions and the snow that's there now is 100% different than what you see in these pictures.

A month ago (well, a month before this trip, way back in September) Granite Mountain was snow-free. It was a mixture of damp fog and limited views except for a five minute period when the clouds dropped barely below the summit and I was in the heavens.

In October, the date this trip actually happened, the snow began in the trees just below the meadows. That was great. Too much snow would make it too hard to get to the upper mountain where this hike really shines. Even up above the tree line there still wasn't that much snow. Perhaps six inches near the summit. It was just enough to celebrate the arrival of winter and the difference from 30 days before.