Defying the smoke of wildfires on Mt. Defiance
posted by John : September 17, 2017
---
prev
zoom
next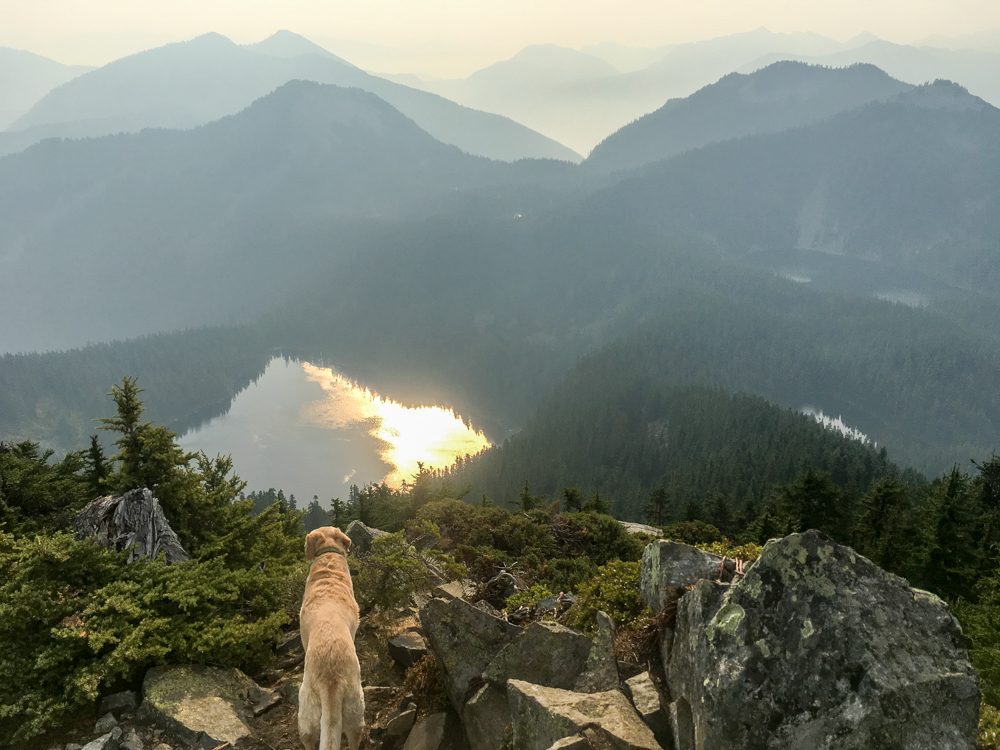 Nice view
---
This summer was a brutal one for wildfires in the Northwest. Huge swaths of the west burned and even those areas not directly affected were blanketed in smoke. It made for a challenging time on the trails. The smarter folks stayed home when the air was thick.

But not us.

Mount Defiance is a quick, steep climb close to home. The smoke made for great layered views of the mountains, but left me with a raspy cough for days afterward. The only upside was that the flames themselves were miles away and loss of life was mercifully low.

In the future, we might choose less lung-busting trails when the air quality is this bad. If I wanted to feel this badly I'd be a smoker. As nice as the views are, it's just not worth it.