Gore-Tex boots rather than waterproof socks when the conditions are nasty.

ThunderSnap Quick-Connect Dog Leash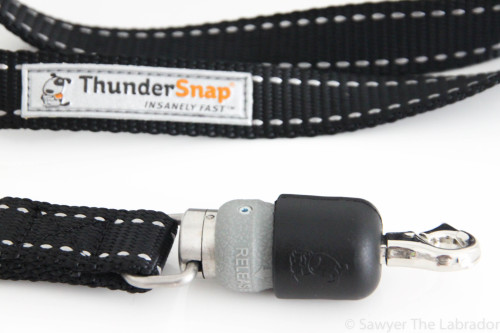 You didn't think we only tested human gear, did you? Nope! Treen got in on the action with a new leash. What could be new about leashes? The attachment! This leash has a "ThunderSnap cap" that clips to your dog's collar. On the end of the leash is a connector that locks into place through the magic of magnets. Disconnecting is easy with a slide-release mechanism. This worked great the first few times I used it, but the magnet in the cap is so powerful it found all the magnetic material from the river and jammed up the mechanism. Without a more powerful magnet I couldn't get the material out so the leash was effectively done for. Bummer. It was really cool.
Groove Ring Breathable Silicone Ring

Silicone rings are perfect when you want to leave your good rings at home so they don't get banged up or lost while you're out adventuring. These rings are "breathable" and designed to reduce moisture build up. I wore a "Thin" model for three weeks including fishing, hiking, and adventuring all around Washington, DC... in summer. It never felt hot and didn't stretch out. I even put it in the freezer to see how it would do in the cold and it was just fine. I like the heft of my metal wedding band, but when I travel abroad next year I'll switch back to the silicone ring.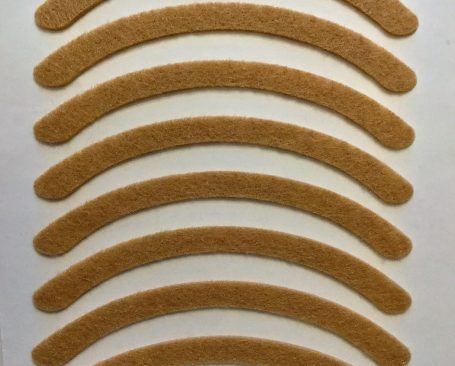 You never knew you needed a second set of eyebrows, but you do. You really do. Once you get past the goofy look you'll realize sweat isn't getting in your eyes anymore. They're actually the eyebrows you wish you had. They work under helmets and hats, too, so you have no excuse not to try them. And don't try to tell me you don't sweat.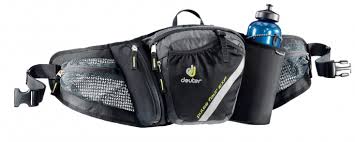 Regular readers know we are Deuter Ambassadors so it shouldn't be any surprise there's a new pack in our quiver. I use this waistpack (it's NOT a fanny pack!) for short trips and when I'm traveling. It's big enough that I can fit a 1.5 liter reservoir in the pouch as well as my keys. The belt is solid enough that I can hang my DSLR off the side, too. The only real question: Does it make my butt look big?