Outdoor Families Magazine
posted by John : January 16, 2015
---
prev
zoom
next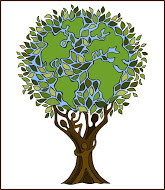 Where Families and Nature Unite
---
So... first thing you might notice is that yeah, I was published in another online magazine. Pretty cool. In fact, my "Resolution" piece wound up being on the "cover" above the fold and pictures of the kids from Upper Crystal Lake in Mount Rainier National Park were used in another story.

But what isn't readily apparent is that this is a project I've been at least tangentially involved in for quite a while. If you read Jen Fontaine's welcome message she talks about an "outdoor family blogger group" she first brought the idea to. I'm happy to say I'm one of the few reasons it's not an "outdoor mommy blogger group." The group is a wonderful bunch of parents all dedicated to getting families into the outdoors.

I'm thrilled to be able to contribute to the project and support the great work the others are doing at OutdoorFamiliesOnline.com, their own sites, and every Wednesday at 1:30pm (Pacific) during the #outfam Twitter chat.

Take a look at what's in the inaugural issue, not just at my story and the pictures of Moosefish kids, but at all the great content.

And don't forget to enter the photo contest to win a trip to the California coast!