Welcoming Winter with a kick
posted by John : November 29, 2014
---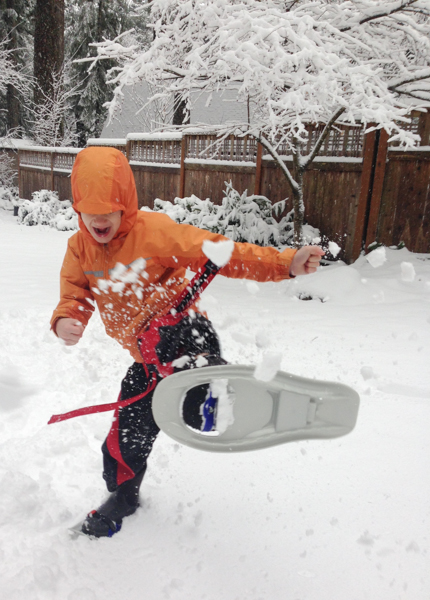 Round kick
---
Our first lowland snow arrived just after Thanksgiving. However, life doesn't revolve around snow (much to my chagrin) so we didn't pick up and head to the mountains to roll around in it. Instead, I took Henry to his normal Saturday morning tae kwon do session at the dojo. Except they were closed.

Back at home we had some time and he needed to work on his form. It'd be extra challenging if he did it in snowshoes so... why not?

It turns out that just like ballet is really hard in snowshoes, so is tae kwon do. He had fun, though. And I was able to use the photos to illustrate one of the areas he needed to improve on.

So in the end, everybody won. Except the poor snow. I think it was kicked to death.