Let's go for a walk
posted by John : September 29, 2011
---
prev
zoom
next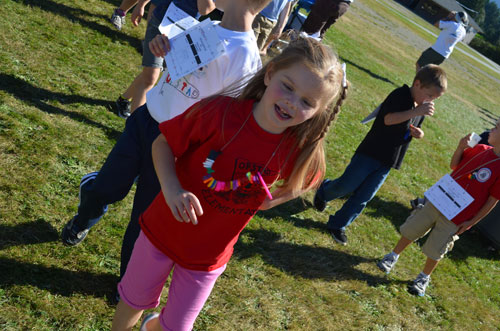 Look out, Lilly!
---
Hey. Look at the bright side. At least we're not making you fat by selling you candy. Or encouraging excessive gift giving by selling you wrapping paper. Or guilting you like NPR.

Nope. Instead we make the kids walk around the field eating sugary snacks and earning their donations.

And it only happens once a year.