Chelan: Reloaded
posted by John : August 11-13, 2010
---
prev
zoom
next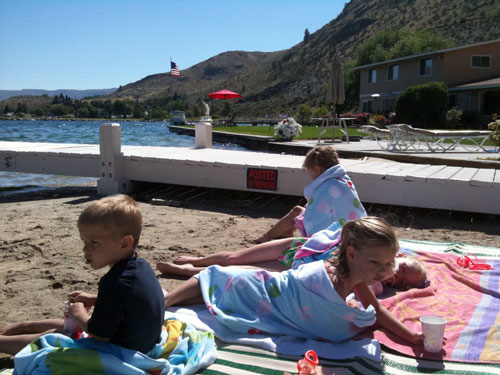 Spoiled
---
I asked Clara what they did when they went back to Chelan without me.

Played at the beach mostly. Saw a lizard. We found a new beach. It was a boat beach. it was cold.

Rumor has it the hospitality was again excellent and Amy was able to bear being away from me without crying too much. Clearly, the last wasn't true. I mean, really? How could she stand it?